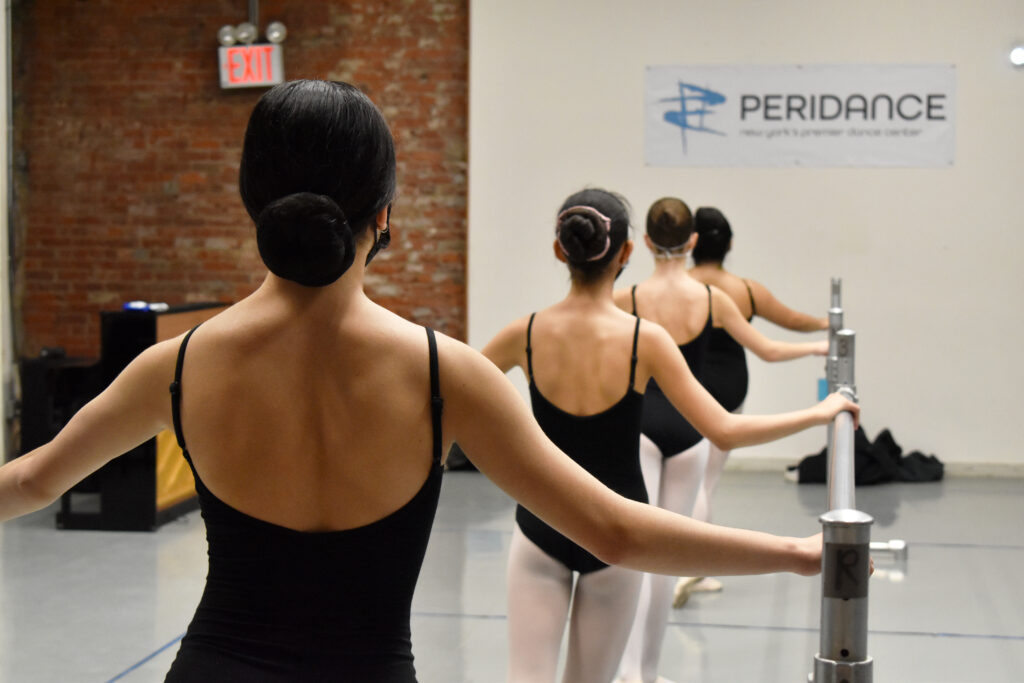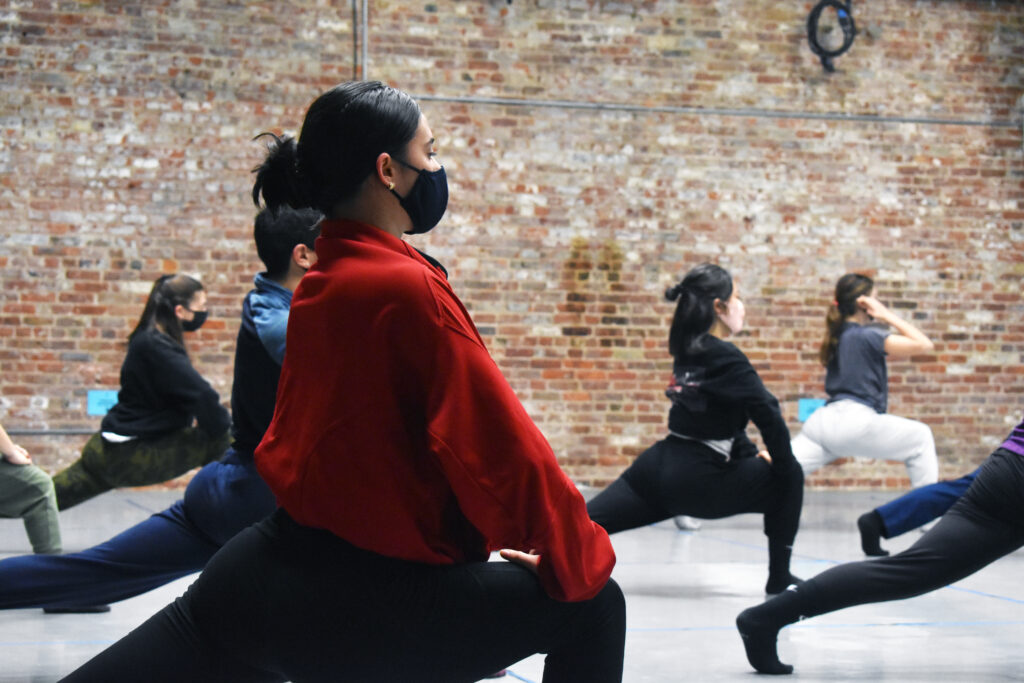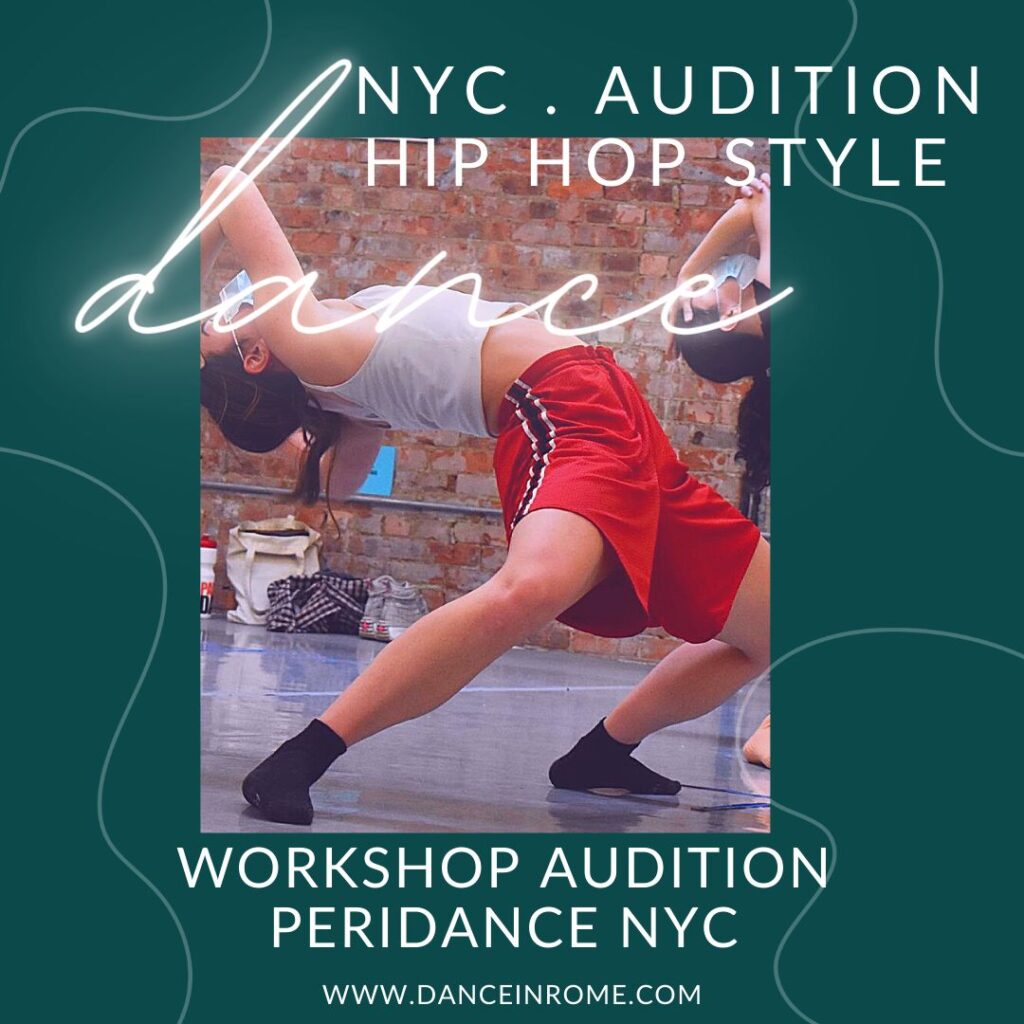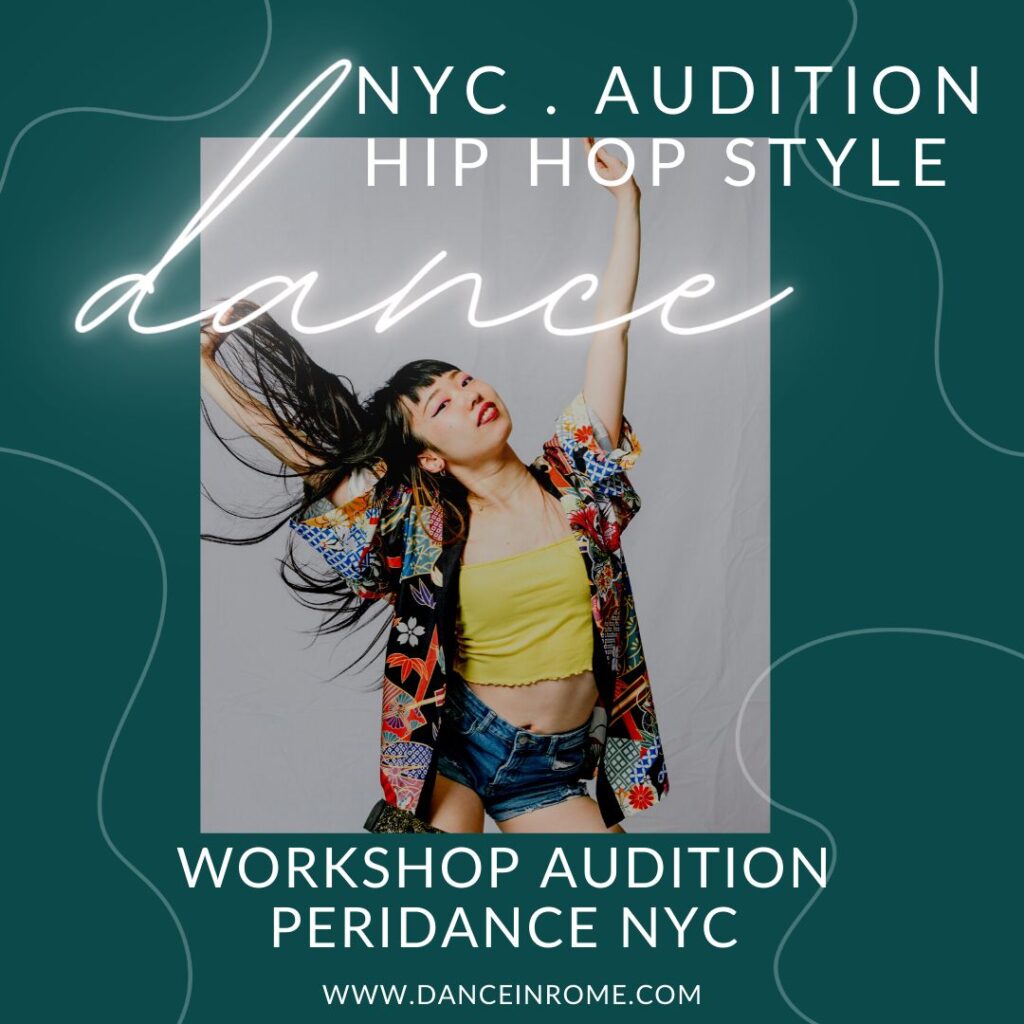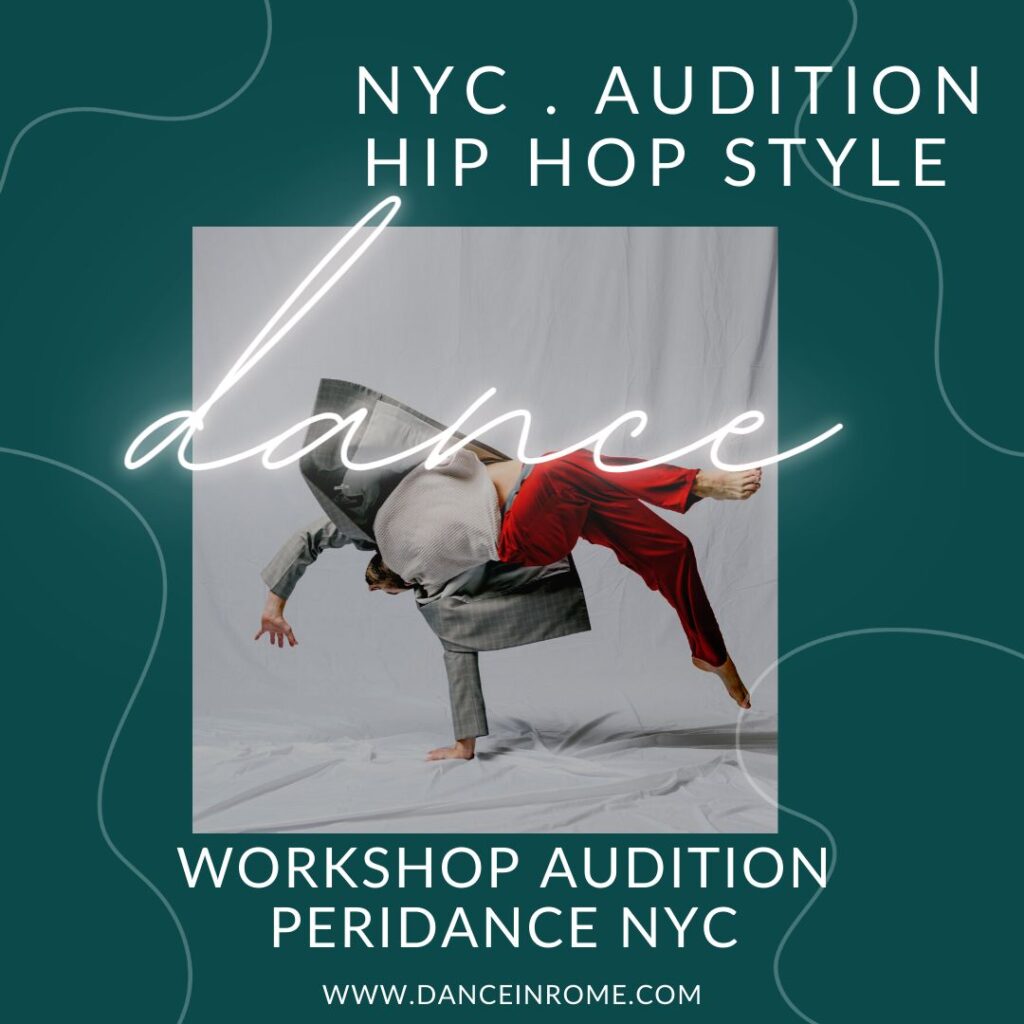 Studiare danza e vivere a NYC? Ora PUOI: workshop ———-𝗪𝗢𝗥𝗞𝗦𝗛𝗢𝗣 CLASS PERIDANCE NYC . 𝗢𝗡 𝗟𝗜𝗡𝗘 𝗟𝗜𝗩𝗘. -AUDIZIONE VALIDA PER ALLIEVI che appartengono agli stili di: danza classica , danza moderna , modern contemporary, danza contemporanea, hip hop .
🔴𝗟𝗔𝗦𝗧 𝗖𝗔𝗟𝗟𝗜𝗡𝗚 😯 𝗨𝗹𝘁𝗶𝗺𝗮 𝗰𝗵𝗶𝗮𝗺𝗮𝘁𝗮 𝗽𝗲𝗿 𝗾𝘂𝗲𝘀𝘁𝗮 𝗶𝗻𝗰𝗿𝗲𝗱𝗶𝗯𝗶𝗹𝗲 𝗼𝗽𝗽𝗼𝗿𝘁𝘂𝗻𝗶𝘁𝗮' 🤩
𝗤𝘂𝗮𝗻𝗱𝗼: 23.06.2021
𝗶𝘀𝗰𝗿𝗶𝘃𝗶𝘁𝗶 𝗼𝗿𝗮, 𝘃𝗮𝗶 𝘀𝘂𝗹.𝗻𝗼𝘀𝘁𝗿𝗼 𝘀𝗶𝘁𝗼 𝗲 𝘀𝗲 𝗵𝗮𝗶 𝗯𝗶𝘀𝗼𝗴𝗻𝗼 𝗱𝗶 𝘂𝗹𝘁𝗲𝗿𝗶𝗼𝗿𝗶 𝗶𝗻𝗳𝗼 𝘀𝗰𝗿𝗶𝘃𝗶 𝗮𝗹 3668003201❤️
𝖠𝖴𝖣𝖨𝖳𝖨𝖮𝖭 𝗖𝗟𝗔𝗦𝗦 𝖫𝖨𝖵𝖤 𝗗𝗜𝗥𝗘𝗧𝗧𝗔𝗠𝗘𝗡𝗧𝗘 𝗗𝗔 𝗡𝗬𝗖:
𝗔𝗰𝗰𝗲𝘀𝘀𝗼 𝗮 𝘁𝘂𝘁𝘁𝗶 𝗶.𝗿𝗮𝗴𝗮𝘇𝘇𝗶/𝗲 , 𝗰𝗼𝗻 𝗼𝘁𝘁𝗶𝗺𝗮 𝗽𝗿𝗲𝗽𝗮𝗿𝗮𝘇𝗶𝗼𝗻𝗲 𝗱𝗶:
𝖣𝖺𝗇𝗓𝖺 𝖢𝗅𝖺𝗌𝗌𝗂𝖼𝖺
𝖣𝖠𝖭𝖹𝖠 𝖢𝖮𝖭𝖳𝖤𝖬𝖯𝖮𝖱𝖠𝖭𝖤𝖠
𝖬𝖮𝖣𝖤𝖱𝖭 𝖢𝖮𝖭𝖳𝖤𝖬𝖯𝖮𝖱𝖠𝖱𝖸… 𝗲 𝗡𝗢𝗩𝗜𝗧𝗔'!
💥Per questa data , potranno accedere anche allievi con un percorso URBAN ( hip hop etc)📌
Info danceinrome@gmail.com
———— studiare e vivere a 𝗡𝗬𝗖.. 𝘂𝗻 𝘀𝗼𝗴𝗻𝗼 𝗰𝗵𝗲 𝘀𝗶 𝗿𝗲𝗮𝗹𝗶𝘇𝘇𝗮!
BORSE DI STUDIO TARGATE Peridance Center 𝗡𝗬𝗖💥in 𝗰𝗼𝗹𝗹𝗲𝗴𝗮𝗺𝗲𝗻𝘁𝗼 𝗱𝗮 𝗡𝗬𝗖
NIKKI HOLCK 𝗯𝗮𝗹𝗹𝗲𝘁
ELISABETTA MINUTOLI 𝗰𝗼𝗻𝘁𝗲𝗺𝗽𝗼𝗿𝗮𝗿𝘆
---
Global Summer Dance (Ages 12-17)
English
Global Summer Dance is a two-week hybrid summer intensive running from July 12, 2021 – July 24, 2021. This program emphasizes contemporary forms and is tailored to push dancers both technically and artistically. Students will study a variety of genres from renowned faculty and work with fresh and upcoming choreographers in New York City.

Italiano
Global Summer Dance è un programma intensivo estivo ibrido di due settimane che va dal 12 luglio 2021 al 24 luglio 2021. Questo programma enfatizza la danza contemporanea ed è pensata appositamente per stimolare i danzatori sia tecnicamente che artisticamente. Gli studenti studieranno diversi stili di rinomati docenti e lavoreranno con coreografi di New York nuovi ed emergenti
BLUEPRINT Summer Intensive (Ages 17-25)
English
BLUEPRINT highlights the various artistic perspectives of our faculty and immerses students in an intensive experience of exploration and creativity. Participants will engage in an open space to dialogue and work in a creative process with faculty artists. The program includes intense training with up to 6 hours per day in Ballet, Contemporary, Improvisation, Body Conditioning, Mind/Body Practice, and Repertoire. Daily seminars and small group discussion will provide each student mentorship, feedback, and open dialogue. BLUEPRINT has been developed to provide students with an immersive experience. Program dates: August 2nd – 4th & August 5th – 7th, 2021.

Italiano
Il programma BLUEPRINT mette in rilievo le varie visioni artistiche della nostro corpo docenti e fa immergere gli studenti in un'esperienza intensiva di esplorazione e creatività. I partecipanti saranno coinvolti in un luogo aperto al dialogo e lavoreranno in un processo creativo con gli artisti del corpo docenti. Il programma include un allenamento intensivo con un massimo di 6 ore al giorno in danza classica, contemporanea, improvvisazione, body conditioning, pratica mind/body e repertorio. I Seminari giornalieri e le discussioni in piccoli gruppi forniranno a ogni studente tutoraggio, feedback e dialogo aperto. Il BLUEPRINT è stato sviluppato per fornire agli studenti un'esperienza coinvolgente. Date del programma: 2 – 4 agosto e 5 – 7 agosto 2021.
Certificate Program (Ages 17-25)
English
The Certificate Program offers postsecondary students a two-year training for high-level intermediate and advanced students who plan on a professional career in dance. The program includes 72 weeks of study, divided into four semesters with spring, winter, and summer breaks integrated into the teaching year. Enrollment is by audition and limited to applicants between the ages of 17 to 25 years old. The program emphasizes personal attention and nurtures each student's full potential as an individual and as a performing artist. The faculty is made of established as well as innovative teachers and choreographers.
Peridance's unique approach to post-secondary studies in dance is relevant to educating and shaping today's ballet, contemporary, and commercial dancer. Since its inception, Peridance's post-secondary educational program, the Certificate Program, has achieved major success in producing graduates who are equipped to successfully secure work in today's dance world or alternatively to further their education by continuing their studies towards obtaining a degree in dance in universities around the world.

Italiano
Il Certificate Program offre agli studenti diplomati una formazione di due anni sia per studenti di livello intermedio che di livello avanzato che pianificano una carriera professionale nella danza. Il programma prevede 72 settimane di studio, suddivise in quattro semestri con pause primaverili, invernali ed estive integrate nell'anno di insegnamento. L'iscrizione è per audizione e limitata ai candidati di età compresa tra 17 e 25 anni. Il programma pone l'attenzione su ogni singolo studente e nutre il pieno potenziale di ogni danzatore come individuo e come artista. Il corpo docente è composto da insegnanti e coreografi affermati e innovativi.
L'approccio unico di Peridance è rilevante per educare e plasmare il ballerino di danza classica, contemporaneo e commerciale di oggi. Fin dal suo inizio, il programma educativo di Peridance, il Certificate Program, ha ottenuto un grande successo per la quantità di danzatori diplomati che uscendo dal programma sono pronti ad affrontare con successo il lavoro nel mondo della danza di oggi o, in alternativa, sono pronti a continuare la loro istruzione nelle università di danza di tutto il mondo.