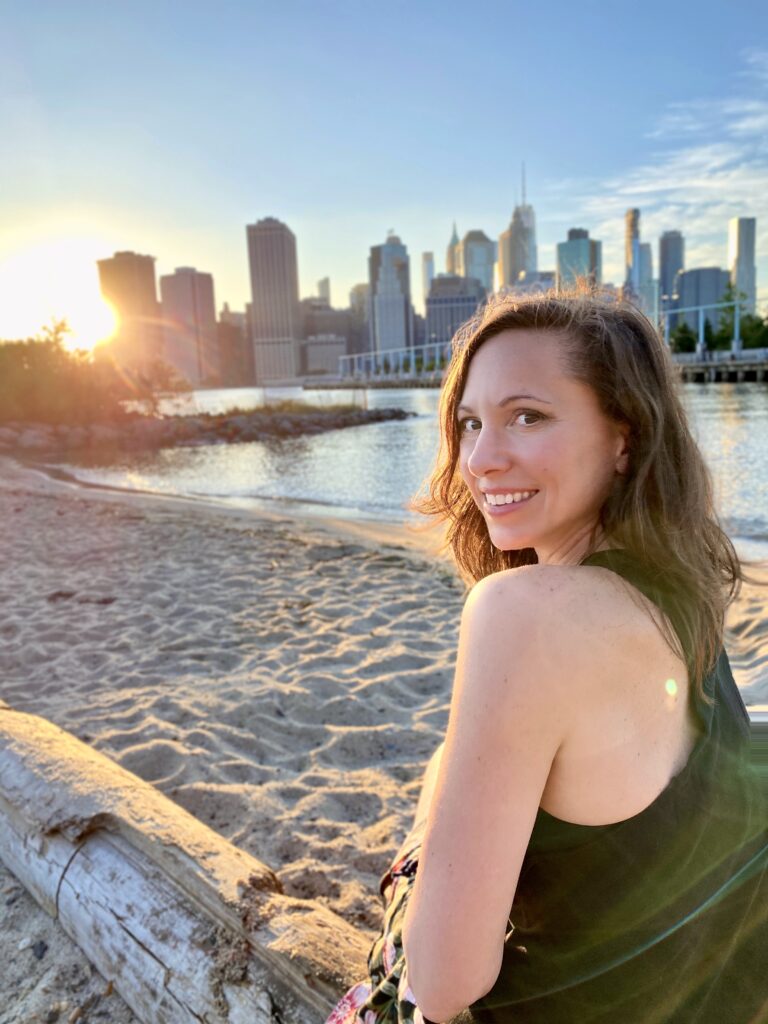 Dance Gym
English
30 exercises in 30 minutes… to bring your HIIT to the next level! Getting toned, strong and lean while moving through 30 (!!!) different strength, conditioning & cardio exercises, in just 30 minutes and while having fun. I'll cue each exercise in the first ten seconds – it's your time to breathe … or not – then we'll workout together for 50 seconds: you can always modify your workout and slow it down, maybe even holding a pose… however, I'd encourage you not to quit. We don't give up! When it gets challenging, remember it's only for 50 seconds and you won't have to do that exercise anymore during these 30 minutes! Trust me: you'll feel like a powerhouse! Last promise: you'll get in shape while having fun. My commitment to you is that you feel challenged and accomplished at the same time (I often offer differ levels and you can pick yours) and you'll have a blast: it's your body and your workout! LET'S DO IT AND LET'S HAVE FUN !!!
Italiano
30 esercizi in 30 minuti
High-intensity interval training ad un livello superiore! Alternando 30 esercizi di forza, potenziamento e cardio, ci si ritrova tonici, forti e asciutti in soli 30 minuti… divertendosi. Nei primi dieci secondi vi verrà mostrato l'esercizio – potete approfittarne per prendere fiato …o no – poi per 50 secondi si esegue il movimento senza fermarsi mai: avrete l'opzione di diminuirne l'intensità per arrivare alla fine, e sarete sempre incoraggiati a non mollare mai. Quando l'esercizio sembra faticoso ricordatevi che dopo 50 secondi non dovrete più ripeterlo fino alla fine dell'allenamento… e vi garantisco che sarete soddisfatti di voi stessi!Ultima promessa: sarete subito in forma divertendovi e durante la lezione vi verranno proposti esercizi di livello diverso, così che potrete scegliere quello giusto per voi in ogni momento: è il vostro corpo e il vostro workout! LET'S DO IT AND LET'S HAVE FUN!!! 
English
Laura worked as a professional dancer and actress in Italy for 10 years before moving to NYC in 2007.
Laura teaches everything – from Pole Dance to Rings, from Axle (barbell with wheels) to aerial hoops, from Conditioning to Flexibility…
Although most of her classes are equipment based, Laura prefers bodyweight workouts that you can do anywhere and at any time.
Italiano
Laura ha lavorato come ballerina e attrice professionista in italia per 10 anni prima di trasferirsi a NYC nel 2007.
Qui Laura insegna di tutto, da Pole Dance agli anelli, da Axle (sollevamento pesi coi cerchi fatti di gomma) al cerchio aereo, dallo stretch al potenziamento…
Nonostante la maggior parte delle classi che insegna in palestra richiedano l'uso di attrezzi, Laura per tenersi in forma predilige il movimento a corpo libero, che si può fare ovunque e in qualsiasi momento.