ON LINE EXCLUSIVE PROFESSIONAL PROGRAM WITH MIMMO MICCOLIS
January 24th at 19:45 ITALY / 1:45 PM EST/USA
February 7 at 19:45 ITALY / 1:45 PM EST/USA
March 7 at 19:45 ITALY / 1:45 PM EST/USA
April 11 at 19:45 ITALY / 1:45 PM EST/USA
May 9 at 19:45 ITALY / 1:45 PM EST/USA
May 23 at 19:45 ITALY / 1:45 PM EST/USA
Italiano
Il Workshop da l'opportunità di conoscere lo stile di Mimmo Miccolis che fonde  elementi di diversi stili di danza contemporanea con la tecnica classica. Il workshop di 8 lezioni mette  alla prova i danzatori attraverso una serie di esercizi energetici e dinamici che  permetteranno ai partecipanti il piacere di muovere il corpo nello spazio esplorando i  propri limiti fisici. La lezione è divertente, dinamica ed energica e incoraggia i ballerini a  usare il movimento come mezzo di esplorazione ed espressione enfatizzando il tempo, la  musicalità, la fisicità e l'espressività. Il Workshop è studiato appositamente per le lezioni online.
English
8 APPOINTMENTS OF AN HOUR AND A HALF on DANCEINROME.COM, THE FIRST ONLINE ITALIAN PLATFORM DEDICATED TO THE WORLD OF DANCE !!
This is a program built of 8 APPOINTMENTS, workshops, throughout the year 2022/2023 and will allow students to receive a certificate of participation in the technical program designed by the Teacher and Choreographer of The Washington Ballet MIMMO MICCOLIS.
The Workshop gives the opportunity to get to know the style of Mimmo Miccolis who blends elements of different styles of contemporary dance with classical technique. The workshop tests the dancers through a series of energetic and dynamic exercises that will allow participants the pleasure of moving the body in space by exploring their physical limits. The class is fun, dynamic and energetic and encourages dancers to use movement as a means of exploration and expression by emphasizing tempo, musicality, physicality and expressiveness. The Workshop is specially designed for the online lessons.
Nato in Italia, Mimmo Miccolis, è attualmente insegnante e coreografo neoclassico e contemporaneo al The Washington Ballet (USA). Nominato "eccellenza italiana nella danza negli Stati Uniti" al Gala 2019 dell'Italian Cultural Society of Washington (ICS). Miccolis è stato l'unico italiano ad aggiudicarsi il premio "Outstanding Choreographer Award" alle finali dello Youth American Grand Prix (YAGP) 2015 in New York City e all'Indianapolis International Ballet Competition 2017. Nel 2011, Mimmo Miccolis è stato anche il vincitore del BBC Performing Arts Fund a Londra (UK). Negli ultimi anni molte delle sue creazioni coreografiche hanno ricevuto premi in concorsi di danza in Europa e negli Stati Uniti.
Miccolis è giudice e insegnante all'American Dance Competition (ADC-IBC) in st. Petersburg (Florida) dal 2016 e ha coreografato un nuovo lavoro per il "Gala of Stars" 2019. Formatosi con studi in danza classica e contemporanea alla "Fondazione Niccolò Piccinni" (Bari) e al "Balletto di Toscana" (Firenze), come danzatore si è esibito in teatri e compagnie in Europa, Medio Oriente e Stati Uniti. La maggior parte del lavoro coreografico di Mimmo si concentra su temi sociali ed è stato presentato in luoghi e compagnie prestigiose come The Washington Ballet, Milwaukee Ballet, The World Bank Headquarters, Inter-American Development Bank, Ambasciata d'Italia in Washington DC, Carnegie Hall in New York, Organization for Security and Cooperation in Europe (OSCE), Sustainable Brands Conference in Detroit, European Forum e l'House of the European Union in Austria, European Commission Joint Research Center in Italia e Bernie Grand Arts Center, Camden Fringe Festival e LCP Production in London(UK).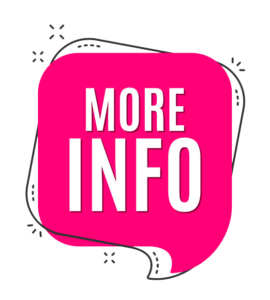 INTERVISTA